From First to Worst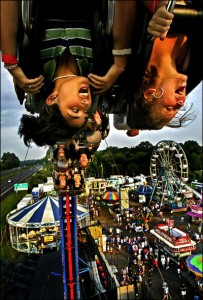 China's markets aren't anything if they aren't volatile. That's something I've learned over and over again in my fifteen years here.
Take the components business that I built and ran. Every year, as the Chinese returned from their annual Spring Festival visits to their hometowns, our diesel engine customers would begin ordering more and more components as they ramped up production for sales in the new year. Orders would continue to increase through February, March, April and May, and just when it seemed as though our factories couldn't possibly produce one more part, demand would start to fall off in June. Sales would languish through the summer months, there'd be a slight bump up in September and October and then the year would just fizzle out.
Whether the overall market grew by 20 percent or 5 percent in any given year, it always felt the same. During the first half, I thought that sales would never go down. During the second, it was impossible to convince me that they would ever go up.
That's why I wouldn't read too much into the recent decline in China's stock market. Through July, the Shanghai Composite Index was the best performing in the world, increasing by almost 90 percent since the beginning of the year. During the month of August, it was down by 22 percent, making it the globe's worst performing index.
When the Chinese have something to do, they don't stand around debating the subject but get right to it. As 2008 closed, the mission for 2009 was clear—get economic growth back to a sustainable level of 8 percent. In addition to the stimulus package implemented in November, restrictions on new loans were lifted and additional stimulus was targeted at health care in February. The banks immediately began lending and most full year targets for new loans were reached by mid-year. The Chinese economy responded and began to bounce back just after Spring Festival– and the stock market soared.
Does the August sell off in the stock market mean that China's recovery has stalled, or that the government is now turning to more restrictive monetary and fiscal policies? No, it just means that China is now reducing stimulus and slowing loan growth to prevent future overheating.
When I want a reality check on my own economic thinking, I dial in to Andy Rothman, my friend who is China Macro Strategist for CLSA Asia-Pacific Markets. Here is what Andy said in his most recent report.
We see little risk that Beijing will prematurely tighten and send the economy into a 'W'-shaped recovery.  First, because the Chinese Communist Party remains the world's most liquid financial institution, so it faces no fiscal constraints.
Second, with unemployment high, inflation low, and no signs of a bubble in the real estate or equity markets, there is no economic-policy reason to 'tighten'.  As noted above, Chinese officials are well aware of the risks of premature tightening.
Third, with unemployment high and inflation low, it is in the Party's political interest to maintain GDP growth at about the 8% level.
We do, however, expect Beijing to continue withdrawing some of the stimulus measures that have done their jobs and are no longer needed at such a high level.  Thus, we expect 2H09 and 2010 lending to be pared back significantly from the 1H09 peak, but credit flows should continue to be strong enough to qualify as 'appropriately loose'.