Tag Archives: Renminbi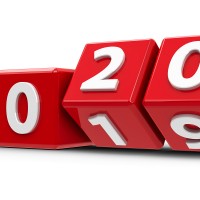 The trade war between China and the United States that erupted in March, 2018 impacted all things China in 2019.
Read more
"If you are going to be a bear, be a grizzly," my father used to tell me. That's the way I feel about going into 2019 with my five predictions for the New Year. Four of the five are dependent to a greater or lesser degree on the trade war between the United States and […]
Read more
Ever since MTD began making China predictions in 2009, the state of China's economy has been a major question mark. For that reason, I have felt compelled to throw my hat into the ring and make my own prediction for the growth of China's gross domestic product ("GDP").
Read more
Our recent post, New Sources of Capital in China, and the follow-up letter that we sent on China's Evolving Story attracted quite a bit of attention and many questions from our readers. For example, a reporter from a major financial publication had some questions on private equity. We thought we'd pass along my responses. Reporter: […]
Read more
U.S. Treasury Secretary Timothy Geithner certainly thinks so. So do Democratic Senator Chuck Schumer and Republican Presidential hopeful Donald Trump. They all point to the massive trade deficit that the United States is running with China as evidence that the Middle Kingdom's currency policy is giving Chinese manufacturers an unfair competitive advantage. As we've reported […]
Read more
Those of us involved with China on a daily basis have been living with currency issues for a long time. Ever since China began racking up large trade surpluses with the United States, politicians and special interest groups in the United States have been charging that China keeps the renminbi undervalued in order to make […]
Read more
On June 19, the Peoples Bank of China released the yuan's peg to the U.S. dollar, and announced that it would instead peg the yuan to a basket of currencies. China regards the composition of the currency basket as a state secret, and officials haven't publicly disclosed what currencies are being used in the basket. […]
Read more
After dropping precipitously from over $1.50 at the beginning of 2010 to a four-year low of $1.19 on June 7, the Euro has been recovering ever since. On Friday, the Euro closed at $1.26, up sharply in the week's last three days of trading. Not wanting to suffer the same plight as Greece, Germany, the […]
Read more
When I first came to China in 1992, the official exchange rate for the renminbi against the US dollar was fixed at 5.5 to one, and foreigners could only use Foreign Exchange Certificates–FEC in the vernacular of the day–for their purchases in the country. High inflation in 1993 and 1994, however, caused black market rates […]
Read more