China and East Africa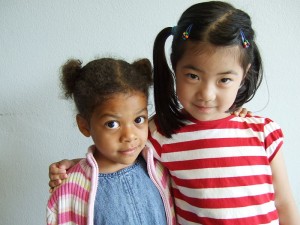 Courtesy of the Young Presidents' Organization (YPO) chapter in Nairobi, Kenya, and the newly formed YPO chapter in Dar Es Salaam, Tanzania, Carleen and I had a great opportunity to see East Africa for the first time during the Spring Festival holidays.
East Africa generally includes the countries of Kenya, Tanzania, Uganda, Rwanda and Burundi, but sometimes the latter two are considered to be part of Central Africa. Our trip included three days in Nairobi, a day each in Dar Es Salaam and Zanzibar, and three days at a safari camp in Masai Mara,
a large game reserve in southwest Kenya. While it was a whirlwind trip that didn't allow nearly enough time in each place, it certainly whetted our appetites for a return visit.
China has had a long relationship with both Kenya and Tanzania. China was one of the first countries to recognize Kenya, establishing diplomatic relations with the country only two days after the Republic of Kenya was formed on December 12, 1963. China's diplomatic relations with Tanzania, as it is known today, dates to April 1964, when the country was formed through the unification of the archipelago of Zanzibar with what is now the mainland of Tanzania.
While Kenya has had a long history as a democracy and a capitalistic economy, Tanzania's experience with capitalism is more recent. Tanzania's post world war history is as a socialist country, aligned with "Communist China." With its economy in disarray in the mid 1980's, however, the Tanzanian government accepted loans from the International Monetary Fund and agreed to a structural adjustment of its economy, which essentially amounted to a large-scale liquidation of the public sector and deregulation of its financial and agricultural industries.
Of the two countries, Kenya is considerably more developed than Tanzania. It has a population of approximately 38 million people; an estimated GDP in 2008 of $31.4 billion; and a per capita income of $890. Businessmen in Kenya refer to the country as the "window" to East Africa and contend that the rest of East Africa follows Kenya's lead. With roughly the same size population as that of Kenya, Tanzania's GDP in 2007 was only $16.7 billion, and its per capita income $421.
China's overall trade with Africa has boomed in recent years, topping $100 billion in 2008.
However, imports from Africa, which totaled $56 billion last year, are dominated by oil and mineral shipments from Angola, Sudan, Nigeria, Zambia, the Democratic Republic of the Congo and its smaller neighbor, the Republic of the Congo. China's exports to African states were $50.8 billion in 2008.
By comparison, neither Kenya nor Tanzania plays a large role in trade with China. Kenya is buying approximately $630 million worth of goods from China each year, but is exporting only $18 million. Although relatively small compared to other African countries, Tanzania's trade with China is a much more important part of its overall economy. Trade between Tanzania and China now totals $800 million, with approximately $200 million represented by goods exported to China.
The most visible link with China for both Tanzania and Kenya is in infrastructure development, where it seems that Chinese construction companies are building all of the new roads and major buildings in the two countries. China helped build the Tanzania-Zambia railway in the 1970s, and it built Nairobi's stadium in the 1980s.  More recently, China built a 60,000-seat national sports stadium worth more than $40 million in Dar Es Salaam, which President Hu Jintao, who is currently on a four-country African tour, handed over officially to Tanzania this past Sunday.
When Carleen and I were in Nairobi, we saw countless local road crews, supervised by Chinese foremen, fixing and expanding the roads. Chinese construction firms have also won the contract to refurbish the Nairobi airport and to build a series of ring roads around the city, not unlike Beijing's ring-road system.
In addition to their management and construction expertise, Chinese construction companies are also bringing Chinese equipment to East Africa. As we traveled through the two countries, signs of China could be seen everywhere–from FAW and Foton dealerships, to China Heavy Duty Trucks and Sanyi and Xugong construction and road-building equipment. Beyond trucks and construction equipment, there is a keen interest in importing Chinese cars. As I said in China's Natural Market For Vehicles and Other Things, Chinese companies have a great potential to export to countries like Kenya and Tanzania where the per capita incomes, operating conditions and emission standards are closer to those in China than they are to those in more developed countries.
One area where Kenya may play a greater role in the future is in the production and transportation of oil. On his last visit to Kenya in 2006, President Hu signed an oil exploration contract with Kenya that allows CNOOC, China's state-controlled offshore oil and gas company, to prospect for oil in the country. Kenya is just beginning to drill its first exploratory wells on the borders of Sudan and Somalia and in coastal waters. In addition to producing oil, Kenya may also prove to be a natural location for a pipeline to transport oil from southern Sudan to the coast.
Finally, both African countries played a unique role in the Beijing Olympics in 2008. Tanzania was the only country in Africa to host the Olympic torch relay before the Beijing Games, and while Jamaica dominated the sprints and shorter running events, Kenya dominated the longer distances.  In 2008, Kenya won the most medals in its history with 13, ranking 15th on the medals table. Kenya's athletes won five gold, five silver and four bronze medals in the 300 meter steeplechase and the 800 meter, 1500 meter, 5,000 meter and 10,000 meter runs.